February 19th, 2021
Grilled Shrimp Skewers & Grilled Lemons

This light and refreshing recipe from Grill Grate is perfect for hot summer days! Check out Grill Grate for the full recipe and nutritional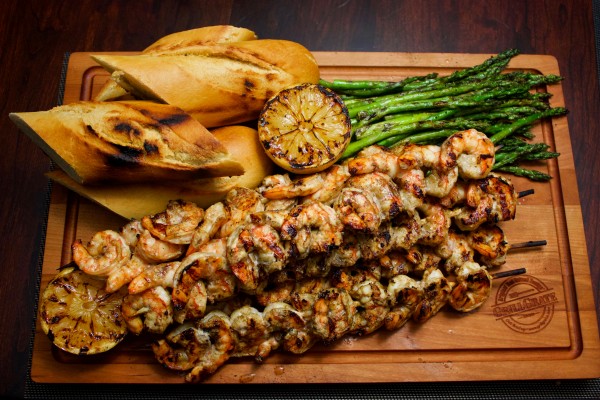 Ingredients
32 medium-large shrimp; peeled & deveined
2 tbsp melted butter
2 tbsp Worcestershire Sauce
1 tsp cumin
1 tsp onion powder
2 tsp crushed garlic
1 tsp cayenne pepper
23 whole lemons; halved
4 skewers
Directions
1. Melt butter and combine all other ingredients and mix together. Toss in shrimp to coat. Let marinate for 2-4 hours. Butter will harden up again, but that is ok.
2. Heat grill on high for 15-20 minutes or as long as it takes to reach maximum temperature. Shrimp cook very fast and you want to get them nice and caramelized before they over cook
3. Place 8 shrimp per skewer and place on preheated grill and flip every 2-3 minutes until shrimp are fully cooked. Approximately 8-10 minutes depending on grill.
4. During the last 3-4 minutes place lemon halves flesh side down and grill, turning a 1/4 turn halfway through.
5. Serve with grilled Asparagus, grilled french bread and a grilled lemon half for squeezing on shrimp